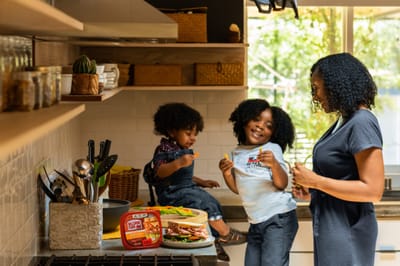 Estate planning is traditionally thought of as something to do when you're "older". It's our philosophy that the best time to plan for the future is now, especially if you have young children. If something happened to you tomorrow, what would happen to your kids? Who would raise them?
We look at guardianship through two lenses: Permanent and Temporary.
You've probably thought about permanent guardians before: who you want to raise your children for you if something happened tomorrow. This choice can be the hardest of the entire estate planning process. We can help make it a little easier by focusing in on the important virtues you would want from a long term guardian, how specifically to name them, and in what order.
You probably have not thought about temporary guardians. These are the people who would be there for your children if you were ever in an emergency situation and unable to care for them. For example, if you were in a car accident on date night and your children are at home with the high school babysitter, nominating temporary guardians can prevent your children from being taken into DCF custody. We are able to ensure that the people you know and trust are given the proper legal authority to care for your kids in a time of crisis so that a police officer doesn't make that choice for you.
If you have minor children who will require guidance, love, and support in your absence, please
contact us
to schedule an initial conference. Together we can ensure that your young ones will grow up happy and health, no matter what.